Description
This Cowboy Heaven Cabin ON the Powder River ski slope is a rare find. Don't miss the opportunity to ski-in/ski-out from you front porch and take in some of the best views in the Rocky Mountains from your private outdoor hot tub. You will know in an instant why it is called "The Gold Rush" Cabin. This cozy Cowboy Heaven cabin is loaded with upgrades throughout and nestled in Moonlight Basin with direct access to the best skiing on the mountain. You don't want to miss a spectacular vacation to this fantastic Cowboy Heaven gem. With 2 bedrooms/2 bathrooms + a loft for additional sleeping, this cabin is the perfect escape for a family vacation, a romantic getaway, or a trip with old friends.
The "Gold Rush" Cabin has 2 bedrooms and 2 full bathrooms + a large loft with a double bed and fabulous views!. Bedroom 1 has a king bed, full bath, and a flat screen TV. Bedroom 2 has 2 XL twin beds and a flat screen TV. The large loft has spectacular Lone Peak views and a double bed. There is a gas fireplace (stove) and large flatscreen TV in the large living room with rustic hardwood floors, leather sofa and chair + views, views, and more amazing mountain views. The fully loaded kitchen is equipped with granite counters, Wolf and SubZero stainless steel appliances, and plenty of cabinet space. The kitchen opens to the dining area and living room and is stocked with plenty of pots, pans, and cooking utensils for every occassion.
There is parking directly next to the cabin.
Also, we rent the cabin next door to this one (
The Alpine Escape
), so if you need multiple cabins or have 2 families, please let us know.
Don't miss the opportunity to be the envy of everyone on the mountain. Book this Cowboy Heaven "Gold Rush" cabin and escape to your next Outwest Adventure! Contact us today.
* The Moonlight Club/ Moonlight Lodge is private and permanently closed to all rental guests.
** Big Sky Resort officially opens each year for the winter and snow skiing season on Thanksgiving Day. Please note, this property is ski-in/ski-out via the Iron Horse and Pony Express lifts from mid-December to mid-April. Those 2 lifts typically open the 2nd weekend in December and close in mid-April. All lift operations are snow dependent and operated completely at Big Sky Resort's discretion. If the Pony Express and Iron Horse lifts are not running for any reason during your stay, you can either take the free local shuttle from Saddle Ridge or drive to/from the Big Sky Mountain Village to ski, which is less than 2 miles away.
More Amenities
Beds | Baths:
Sleeps 6 in beds
Bedroom 1- King bed | private bath, slate shower | flat screen TV | main level
Bedroom 2- 2 XL Twin beds | flat screen TV | main level
Full Bath off of Hallway | slate tub/shower
Loft with Double Bed (must climb ladder to this room)

Sheets and Towels Provided
* Extra towels under all bathroom sinks
_______________________________________________________________________________________________________
Kitchen | Dining:
Granite Counters
Stainless Steel Appliances
Wolf - Gas Range
SubZero Refrigerator
Ice Maker
Toaster
Hand mixer
Crock pot
Roasting pan
Cookware/Bakeware
Salt and pepper
All kitchen utensils
Dining table seats 4+
_______________________________________________________________________________________________________
Living Room:
Gas Stove (controlled by thermostat on wall)
42 inch flat screen TV
_______________________________________________________________________________________________________
Supplies provided in cabin:
Kitchen bags
Dishwasher tabs
Dish liquid
Coffee filters (coffee not provided)
Sponge (1 new)
Toilet paper (3 rolls per bathroom)
Paper towels (3 rolls)
Tissue
Laundry detergent
Dryer sheets
Bath soap
_______________________________________________________________________________________________________
Additional Amenities:
Sled for afternoon fun in the winter
Fans and humidifiers in each bedroom
_______________________________________________________________________________________________________
Outdoor Features:
Private hot tub 4+ person- on front porch with views of Lone Peak, ski slopes and valley
Large Front porch with outdoor seating
Propane grill - propane provided
_______________________________________________________________________________________________________
House Rules:
No smoking permitted
No pets permitted
_______________________________________________________________________________________________________
Other options available upon request:
Pack n play
Highchair/booster seat
Calendar
Oct - 2023
S
M
T
W
T
F
S

1

2

3

4

5

6

7

8

9

10

11

12

13

14

15

16

17

18

19

20

21

22

23

24

25

26

27

28

29

30

31
Nov - 2023
S
M
T
W
T
F
S

1

2

3

4

5

6

7

8

9

10

11

12

13

14

15

16

17

18

19

20

21

22

23

24

25

26

27

28

29

30
Dec - 2023
S
M
T
W
T
F
S

1

2

3

4

5

6

7

8

9

10

11

12

13

14

15

16

17

18

19

20

21

22

23

24

25

26

27

28

29

30

31
Jan - 2024
S
M
T
W
T
F
S

1

2

3

4

5

6

7

8

9

10

11

12

13

14

15

16

17

18

19

20

21

22

23

24

25

26

27

28

29

30

31
Feb - 2024
S
M
T
W
T
F
S

1

2

3

4

5

6

7

8

9

10

11

12

13

14

15

16

17

18

19

20

21

22

23

24

25

26

27

28

29
Mar - 2024
S
M
T
W
T
F
S

1

2

3

4

5

6

7

8

9

10

11

12

13

14

15

16

17

18

19

20

21

22

23

24

25

26

27

28

29

30

31
Apr - 2024
S
M
T
W
T
F
S

1

2

3

4

5

6

7

8

9

10

11

12

13

14

15

16

17

18

19

20

21

22

23

24

25

26

27

28

29

30
May - 2024
S
M
T
W
T
F
S

1

2

3

4

5

6

7

8

9

10

11

12

13

14

15

16

17

18

19

20

21

22

23

24

25

26

27

28

29

30

31
Floor Plan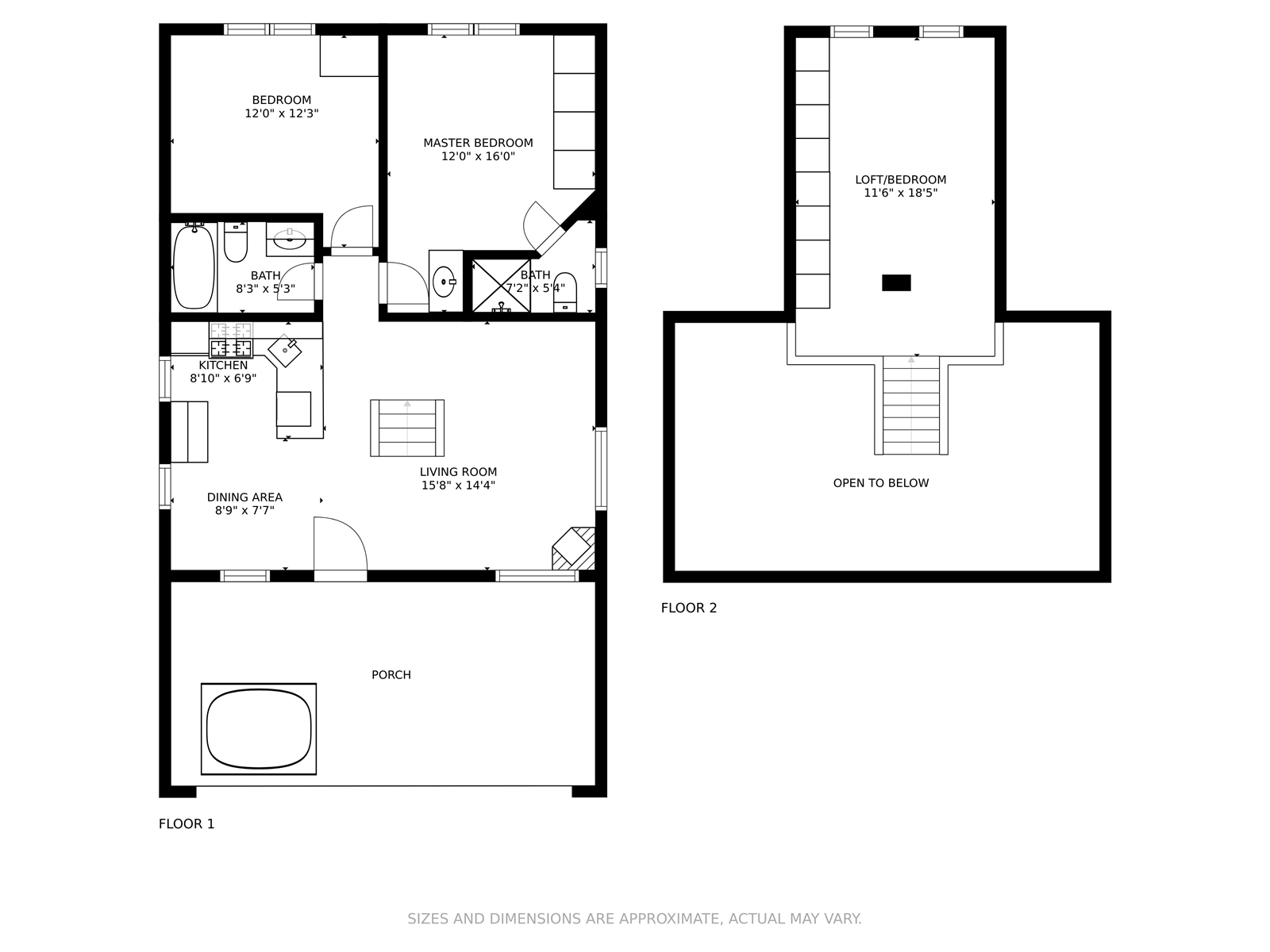 Reviews
Page: 2 of 2
Property
Great location, incredible views. Recommend for small families. Perfect spot to play in Big Sky and Yellowstone.
Property
Great little cabin with great views! It was a nice stay. The cabin is pretty upscale and the views are from hear the top of the mountain. Much better than some of the other cabins nearby that might look into a stand of trees or something. We really enjoyed the stay.
Property
Thank you so much for an amazing visit. It couldnt have gone any better. The cabin was great and the views were amazing!!
Property
Perfect! We love this cabin! The hot tub, the immediate access to skiing and the views are amazing!! There was such easy communication with the property manager and check-in was super smooth. We will be back!
Property
Big Sky and Cowboy Heaven was awesome as always. Please do let me know when the 2022 season opens up for reservation as we will definitely be coming again next year. Thanks!
Property
Great location! View and location better than advertised
Property
We LOVED this cozy cabin with amazing views!! We enjoyed a wonderful Thanksgiving filled with yummy food, games around the kitchen table, hot tub fun with mimosas and reading by the fire. The cabin upgrades were so lovely and appreciated. We will definitely rebook in the future! Thank you so much.
Property
Heaven! Great location and view. Cozy cabin with everything you need.
Property
Lovely cabin and stay! My husband and I had a wonderful time at this cozy cabin, and the views were unbelievable. We especially enjoyed the hiking and watching the sunset from our porch. Thanks so much.
Property
Luxury Cabin! Exceeded my expectations! Cabin was clean, nicely decorated, and had amazing views. The owners thought of everything; felt like we were staying at our own cabin.
Property
Amazing Property and Wonderful Stay! This property was everything it was advertised as. My boys and I absolutely loved it! Communication has been amazing and we even got to meet the owners who were just lovely! Couldn't have picked a better location and the cabin was just wonderful. Cannot wait to stay again!!
Property
Big Sky Anniversary! We had a great week in Big Sky absolutely loved the Cowboy Heaven Gold Rush Cabin. Would definitely choose it again.
Property
Great summer stay! Great accommodation right on the slopes in Big Sky. Very nice, clean property.
Property
We had a great time, property was amazing and will for sure book again!
Property
We thoroughly enjoyed our stay at the cabin. Always well stocked with everything we need. Perfect location a true ski in/ski out set up.
Property
Just wanted to follow up on our stay last week in the Gold Rush cabin. It was fantastic! Very comfortable, well appointed, and of course the ski-in & out location right on the trail cant be beat. We were especially impressed with the thoughtful layout of the cabin and the many conveniences and storage places that were built in. The hot tub and incredible views were icing on the cake! Id also like to express my appreciation for all of the useful information in the advance notes you had sent. We hope to be back soon and will definitely look first to your properties.
Property
Great location, nice welcome gifts, comfortable beds. Everything was as or better than advertised.
Property
Well Appointed & Cozy! The cabin looked exactly as pictured - perfect. It was immaculate - well appointed and maintained. The owners were very thoughtful; loved that they provided all the necessities (laundry detergent, paper towels, toilet paper, dishwashing supplies, etc), along with a generous welcome basket. I highly recommend and would stay again! Thank you for a great stay!
Property
It was amazing. Thanks so much for everything! We just left so its ready for cleaners to get in. We will come back!
Property
Thanks for a lot of wonderful skiing and fun! Enjoyed the Mountain.
Property
We had a great week at Big Sky and the cabin worked out perfectly for the four of us. The location was great for ski in/ski out, we stopped back for lunch a few times and its perfect if someone wants to start or stop early. The views from the hot tub after skiing were great. We were very happy with how the kitchen was equipped, we rent condos/cabins so we have the flexibility to eat in when we want and having good knives, pans etc. is a real plus for us. You guys do a great job making it easy for the renter as well, from helping us work out the best option for renting to ensuring everything goes smoothly when we arrive/depart. The basket of snacks, hand warmers, coffee, wine. was also a nice touch when we arrived. When we come back to Big Sky, your website will be the first place we check.