Description
Ski-in/ski-out to all of Big Sky's 5800+ skiable terrain from this one of a kind, luxury 4 bedroom/3.5 bathroom + Bonus Bunk Room, end unit, The Wolf's Den. You will have all the room you need with the addition of the bonus bunk room, equipped with flat screen TV & twin bunk beds. The vistas will take your breath away as you watch the sunset over the Spanish Peaks from your own private hot tub.

The layout of this property insures comfort for everyone! This townhome is 4 levels, with the highest level as the master suite with king bed, flat screen TV and private bath featuring a large tile shower with bench and granite counters. The open, over sized family room, on the main level, has a gas fireplace, beautiful hardwood floors, and excellent views. There are 2 decks off of this room with outdoor seating and a gas grill. The dining area is also open to this room and seats 8. The large kitchen is perfect for families and for entertaining with all granite counter tops!

Downstairs you will find the second master suite with a queen bed, private bath, and flat screen TV. Bedroom 3 and 4 are also on this level with a full bath on the hallway. Bedroom 3 has 2 twin beds and bedroom 4 has a queen bed, both rooms have flat screen TV's. The bonus bunk room is only half a flight of stairs below this level with a set of twin bunk beds. The outdoor hot tub sits on the lower level deck and offers amazing privacy and unbeatable views. There are flat screen TV's in every room.

* The Moonlight Club/ Moonlight Lodge is private and permanently closed to all rental guests.

** Big Sky Resort officially opens each year for the winter and snow skiing season on Thanksgiving Day. Please note, this property is ski-in/ski-out via the Iron Horse and Pony Express lifts from mid-December to mid-April. Those 2 lifts typically open the 2nd weekend in December and close in mid-April. All lift operations are snow dependent and operated completely at Big Sky Resort's discretion. If the Pony Express and Iron Horse lifts are not running for any reason during your stay, you can either take the free local shuttle from Saddle Ridge or drive to/from the Big Sky Mountain Village to ski, which is less than 2 miles away.
More Amenities
Beds | Baths:
Sleeps 10 in beds
Bedroom 1- King bed | twin sleeping loft | private bath, walk-in shower | flat screen TV | upper level
Bedroom 2- Queen bed | private bath, shower | flat screen TV | lower level
Bedroom 3- 2 Twin beds | flat screen TV | lower level
Bedroom 4- Queen bed | flat screen TV | lower level
Bonus Room- Twin over twin bunk bed | flat screen TV | lower level
Half Bath on Main level

Sheets and Towels Provided
* Extra towels under all bathroom sinks
_______________________________________________________________________________________________________
Kitchen | Dining:
Granite Counters
Stainless Steel Appliances
Ice Maker
Toaster
Hand mixer
Electric griddle
Crock pot
Roasting pan
Cookware/Bakeware
Salt and pepper
All kitchen utensils
Dining table seats 8
Table and 3 chairs in kitchen
_______________________________________________________________________________________________________
Living Room:
Gas fireplace
42 inch flat screen TV
_______________________________________________________________________________________________________
Supplies provided in unit:
Kitchen bags
Dishwasher tabs
Dish liquid
Coffee filters (coffee not provided)
Sponge (1 new)
Toilet paper (3 rolls per bathroom)
Paper towels (3 rolls)
Tissue
Laundry detergent
Dryer sheets
Bath soap
_______________________________________________________________________________________________________
Additional Amenities:
Sleds for afternoon fun in the winter
Ski racks on front porch
Fans and humidifiers in each bedroom
_______________________________________________________________________________________________________
Outdoor Features:
Private hot tub 6 person- on back deck with Spanish Peaks views
2 Decks with outdoor seating (table and 4+ chairs)
Propane grill with propane provided
Parking for 2 vehicles directly in front of this unit
_______________________________________________________________________________________________________
House Rules:
No smoking permitted
No pets permitted
_______________________________________________________________________________________________________
Other options available upon request:
Pack n play
Highchair/booster seat
Calendar
Oct - 2023
S
M
T
W
T
F
S

1

2

3

4

5

6

7

8

9

10

11

12

13

14

15

16

17

18

19

20

21

22

23

24

25

26

27

28

29

30

31
Nov - 2023
S
M
T
W
T
F
S

1

2

3

4

5

6

7

8

9

10

11

12

13

14

15

16

17

18

19

20

21

22

23

24

25

26

27

28

29

30
Dec - 2023
S
M
T
W
T
F
S

1

2

3

4

5

6

7

8

9

10

11

12

13

14

15

16

17

18

19

20

21

22

23

24

25

26

27

28

29

30

31
Jan - 2024
S
M
T
W
T
F
S

1

2

3

4

5

6

7

8

9

10

11

12

13

14

15

16

17

18

19

20

21

22

23

24

25

26

27

28

29

30

31
Feb - 2024
S
M
T
W
T
F
S

1

2

3

4

5

6

7

8

9

10

11

12

13

14

15

16

17

18

19

20

21

22

23

24

25

26

27

28

29
Mar - 2024
S
M
T
W
T
F
S

1

2

3

4

5

6

7

8

9

10

11

12

13

14

15

16

17

18

19

20

21

22

23

24

25

26

27

28

29

30

31
Apr - 2024
S
M
T
W
T
F
S

1

2

3

4

5

6

7

8

9

10

11

12

13

14

15

16

17

18

19

20

21

22

23

24

25

26

27

28

29

30
May - 2024
S
M
T
W
T
F
S

1

2

3

4

5

6

7

8

9

10

11

12

13

14

15

16

17

18

19

20

21

22

23

24

25

26

27

28

29

30

31
Floor Plan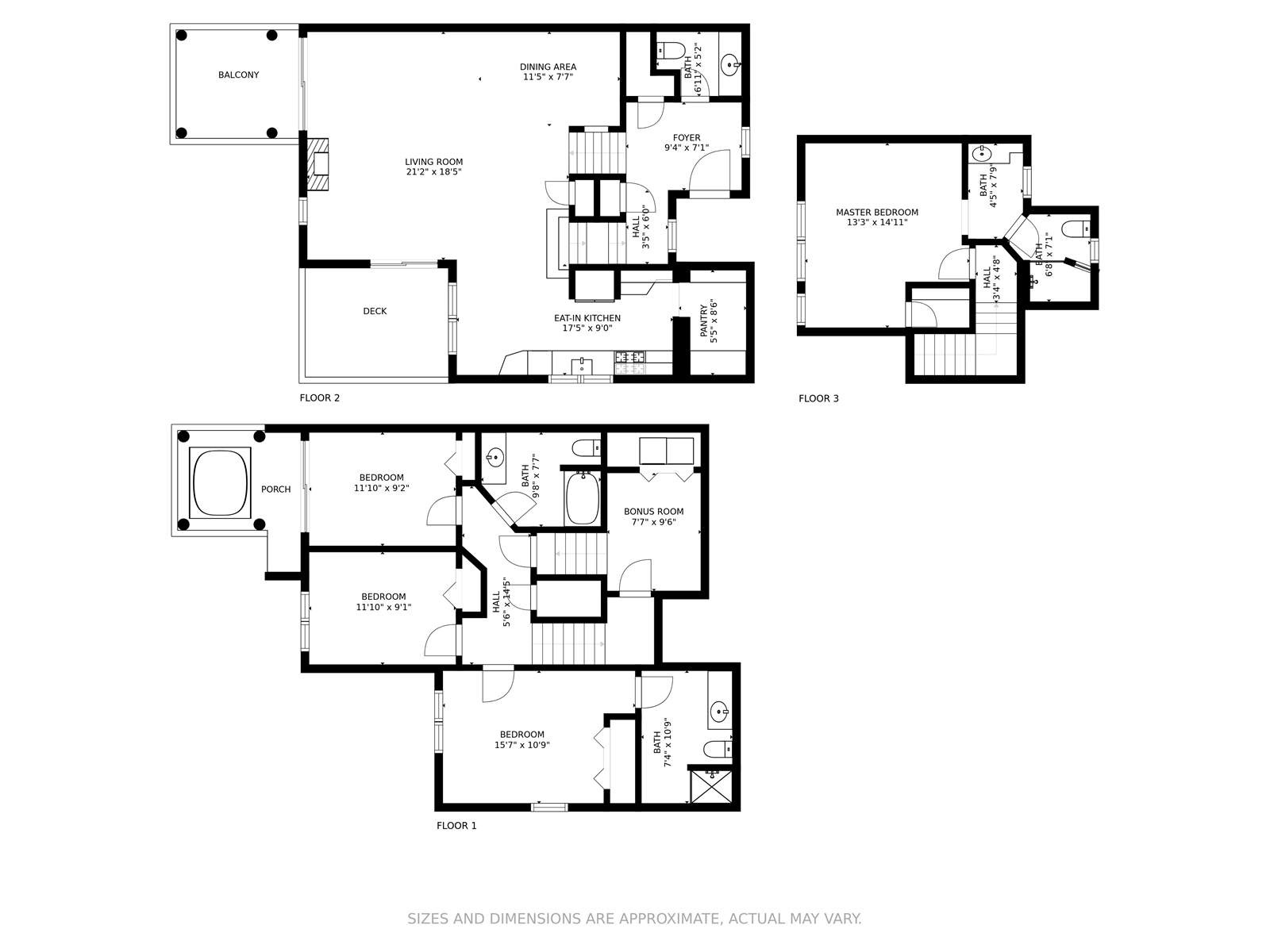 Reviews
Page: 2 of 2
Property
Hey Acra! We are having the best time! Thank you so much for everything! We will make sure to follow the check out procedures! Thanks again and we hope to be back real soon! Merry Everything & a Happy Always,
Property
Big Sky at it's best! We spent 4 nights in July of 2019 at Saddle Ridge with our 4 adult children and my 2 sisters and my 19 year old niece. We all absolutely loved our stay at the condo. There was plenty of room for us all to hang out together or to have some alone time. The views from this particular condo were amazing with gorgeous views of the Spanish Peaks and we enjoyed the fact that we had an extra deck (3 total) due to being on the end of the unit. The kitchen was well stocked and everything was neat and in good repair. We would definitely love to stay here again :)
Property
Excellent ! Beautiful property, scenery, the entire experience
Property
Thanks for the great condo and all the POW!!!
Property
Our group of friends from across the US gathered here for our ski trip. This condo fit our needs perfectly! The view was so amazing as well as the easy access to the slopes. Luckily we received a-lot of snow which only enhanced our experience! Thank you.
Property
Thank you for the welcome basket. We enjoyed everything that was in it. The red wine was especially tasty. This property is very well maintained and we enjoyed it!!
Property
Well appointed property and excellent location. Beautiful View. The kitchen was fully stocked and had everything we needed. Great jacuzzi! When we were there the roads werent snowed over so it was a short (100yd) walk to the lifts but not really a problem at all. We also took advantage of the Moonlight guest membership and loved being able to use their amenities. We will definitely look to come back to this or other moonlight properties.
Property
We loved our stay at your home! Our vacation was perfect and your home was lovely. Plus the hot tub was the frosting on the cake! And it was a quick little walk to the Moonlight Lodge where we made full use of the ski-in an ski-out access to the mountain. We will return and plan to rent from you again!
Property
Spacious we-appointed townhome in a great location. We had a fabulous time skiing on the Moonlight side of Big Sky. This townhome had everything we needed with plenty of space and a great view. The hot tub was amazing - we will be back!
Property
I just wanted to give you a Big Thank You shout out for our wonderful lodging while we were in Big Sky!! The location was perfect for us, the home was beyond comfortable and welcoming!!! We definitely wanted to stay a few more days to just enjoy the surroundings. What a beautiful place to call home. Hope to be back someday soon! Thank You Again!!
Property
I'm afraid this review is second-hand through the rest of the family, because I came down with the flu the night before we were coming to Big Sky. My husband and I missed the trip, but there were 5 other members of the family there, and they loved the condo! We usually eat our lunches on the mountain, but they came in almost every day for lunch because it is so convenient. It's also near the part of the mountain that we prefer to ski, which was nice. The hot tub was also greatly appreciated after long days on the mountain. All in all, it sounded like a wonderful place.
Property
We had a great time! The condo was everything we hoped for! Very nice place. Clean with great views. A few trails to hike just steps away. Only about an hour from Yellowstone. Ousel Falls Park was a great hike! Overall it was a great experience.
Property
This stay was exquisite on many levels! What makes this place extra special was the warm and exceptional service we received. When forgetting baby monitors, Acra was able to coordinate getting them from Bozeman to us. When our coffee pot broke, it was replaced immediately. Acra was always available and took incredible care of our families. The condo itself is beautiful, spacious, decked with thoughtful diverse art we enjoyed. The space is unique, cozy and fun for 2 families including 4 children, (an 18 month old). There are fun spaces for the kids to enjoy (bunk beds) and loads of room to separate quiet from more lively times. We thoroughly enjoyed the outdoor hot tub. Location was excellent, truly a ski-in/ski-out experience with beautiful sunrises and views to inspire for skiing! This made for a very unique and beautiful week for our families at Christmas after losing our mother this past year. We are very grateful for the wonderful experience here!
Property
This condo is in a super upscale development! The clubhouse was fantastic with a great pool and a well equipped workout room. Small grocery stores and restaurants are very close to the property. A small alpine lake is only a couple hundred yards away with fishing, boating and mountain biking. The property is well equipped, lacking nothing. Owners are very nice and super responsive - we will be back!
Property Manager
Thank you so much for renting from us. I am glad you enjoyed your stay and the incredible views and amenities. We would love to have you back again in the future.
Property
Our family can't say enough good about our stay at Saddle Ridge. The home was beautiful and had everything we needed. The scenery from every window and door was spectacular! We hiked two different gorgeous trails right in the area, we enjoyed a day at Yellowstone, we relaxed, and we loved it all!
Property
This condo was perfect for our group of 8! We had 2 families, one with 2 younger kids that slept in the bunk area and 2 older (high school/college kids) that slept in the loft bedroom with their own bathroom. Everyone had their privacy and it was roomy and very clean. There were plenty of towels in the bathrooms ..but only a couple tiny bars of soap were provide in the bathrooms. The art work and decorating is beautiful! We enjoyed the hot tub in the evenings which almost fit our whole group. There was plenty of room for all our ski gear and 2 cars. There was a propane grill but the gas was empty when we went to use it. We learned later that we could call the manager anytime to get things we needed. Also the knives in the kitchen were pretty dull but otherwise the kitchen was fully stocked with what we needed to use. An awesome welcome basket of goodies and a personal note was waiting for us when we arrived which we thought was a wonderful gesture! Acra Samuels was very responsive to questions and emails prior to our trip and offered several suggestions. The condo is located just steps away from the Moonlight Basin Lodge where we could buy our daily ski pass to either Big Sky or Moonlight Basin. We skied to Big Sky from the lodge with very easy trails to follow to Big Sky and back from there. We also discovered (unfortunately) that the first aid station at Big Sky is top notch when you need medical care. They have doctors, nurses and x-ray on site. Very friendly, timely and understanding medical personnel. We took a day to go to Yellowstone. Unfortunately the timing of our trip was when most of the park was closed and so we had to take the long route to go in through the north entrance instead of West Yellowstone. It was still worth the drive and we enjoyed seeing the Hot Springs, tons of wildlife and on our way back to the condo we had dinner in Bozeman at Ted's Montana Grill. Excellent steaks. Overall, we would definitely recommend this place to others and maybe one day we will go back and experience summer there!